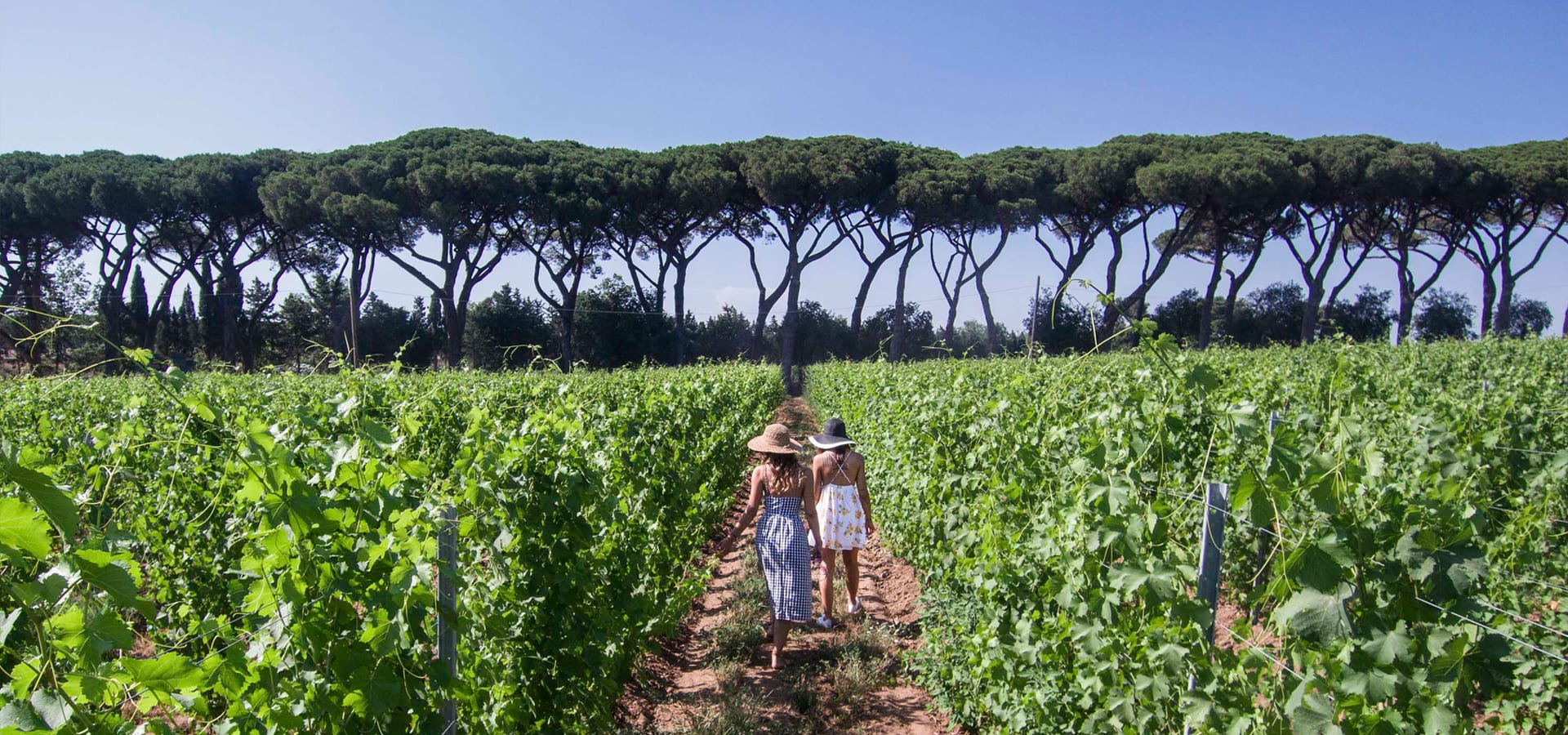 Bolgheri Wine Tours
Tenuta Le Colonne Discovery Wine Tour
Tenuta Le Colonne Bolgheri Wine Tour: an introduction to the magical world of Bolgheri.
Price p.p.30

€

Pax.8
Duration1

h.
Book nowTours
What you'll do during the Tenuta Le Colonne Bolgheri Wine Tour
Book the Tenuta Le Colonne Bolgheri Wine Tour and you'll embark on a journey into the mesmerizing world of Bolgheri.
A unique place held in high regard by connoisseurs around the world for its fine wines.
On this wine tasting tour, we'll explore one of the most picturesque places in Bolgheri. Tenuta Le Colonne is located a few metres from the sea, amid scenery of rare beauty. Nestled in magical surroundings, the estate vaunts untouched nature dotted with woodland, centuries-old olive trees and verdant vineyards scented and shaded by the extraordinary colours of the Mediterranean shrub.
Leave your car in the estate's large parking lot, in front of the hospitality building.
Our guides will welcome you to the wine shop before escorting you around our vineyards where you'll find out about our unique terroir close to the sea with its breezes, perfect microclimate and sandy volcanic soils that result in some of the world's top wines.
You'll have the chance to learn about our special bond with the land surrounding our vineyards. The soil and plant management calls for careful attention to keep the vineyard in balance through the earth's nutrients and groundwater.
This Bolgheri tour continues in the barrel cellar, where you can discover the same approach as in the vineyard. We adhere to natural principles of fermentation in raw concrete vats and ageing in large French oak barrels, which differs from the usual approach to refinement for Bolgheri DOC wines, with the purpose of fully protecting and preserving the traits of the terroir.
This exciting Bolgheri wine tour will be completed in one of the estate's rooms, with a tasting of wines produced at Tenuta Le Colonne: Vermentino Costa Toscana IGT, Rosato Costa Toscana IGT, Rosso Bolgheri DOC and Rosso Bolgheri DOC Superiore. You'll discover the aromas and immediacy of Vermentino; the energy and freshness of the Rosato; the balance and elegance of Bolgheri Rosso; and the power and class of Bolgheri Rosso Superiore.
At the end of the private tasting, wine enthusiasts can finish the experience in our wine shop. The staff will be on hand to guide you through tastings of the other wines produced by the Alejandro Bulgheroni Family Vineyards group, to which Tenuta Le Colonne belongs: a group of wineries in world-famous Tuscan appellations, including Dievole in Chianti Classico and Podere Brizio and Poggio Landi in Montalcino.
Accompanying the group's wineries are high-quality extra-virgin olive oils pressed at our Chianti Classico mill, whose aromas and flavours are recognized internationally.
This way, you'll have the opportunity to complete your Bolgheri tasting with a "tour" of Tuscan specialities without leaving our wine shop.
Information
Introduction to the group's production philosophy 
Guided tour of the vineyards and barrel cellar
Technical tasting of Tenuta Le Colonne wines in one of the Enoteca's rooms: Vermentino Costa Toscana IGT, Rosato Costa Toscana IGT, Rosso Bolgheri DOC and Rosso Bolgheri DOC Superiore
Duration: approx. 1 hour
Parking by the Enoteca
Meet 10 minutes before the start of the tour at the Tenuta Le Colonne Enoteca
Available by reservation from 4 to 14 people max.
For other availability requests please fill in the form
Tour available on Wednesday, Thursday and Saturady at 11.30 am
Children up to 16 years go free
Partial disabled access
Pets not allowed in the barrel cellar
Mandatory booking at least 24 hours before the start time
Cancellation policy: for refunds, we must receive the cancellation by email at least 72 hours before the start time
Bolgheri
Via Vecchia Aurelia 418, Località Donoratico – 57022 Castagneto Carducci (LI) ITALIA
Wine Shop Tel.:+39 0565 775246 Email: [email protected]
Other Bolgheri Wine Tours
Wine tours in other Tuscany territories