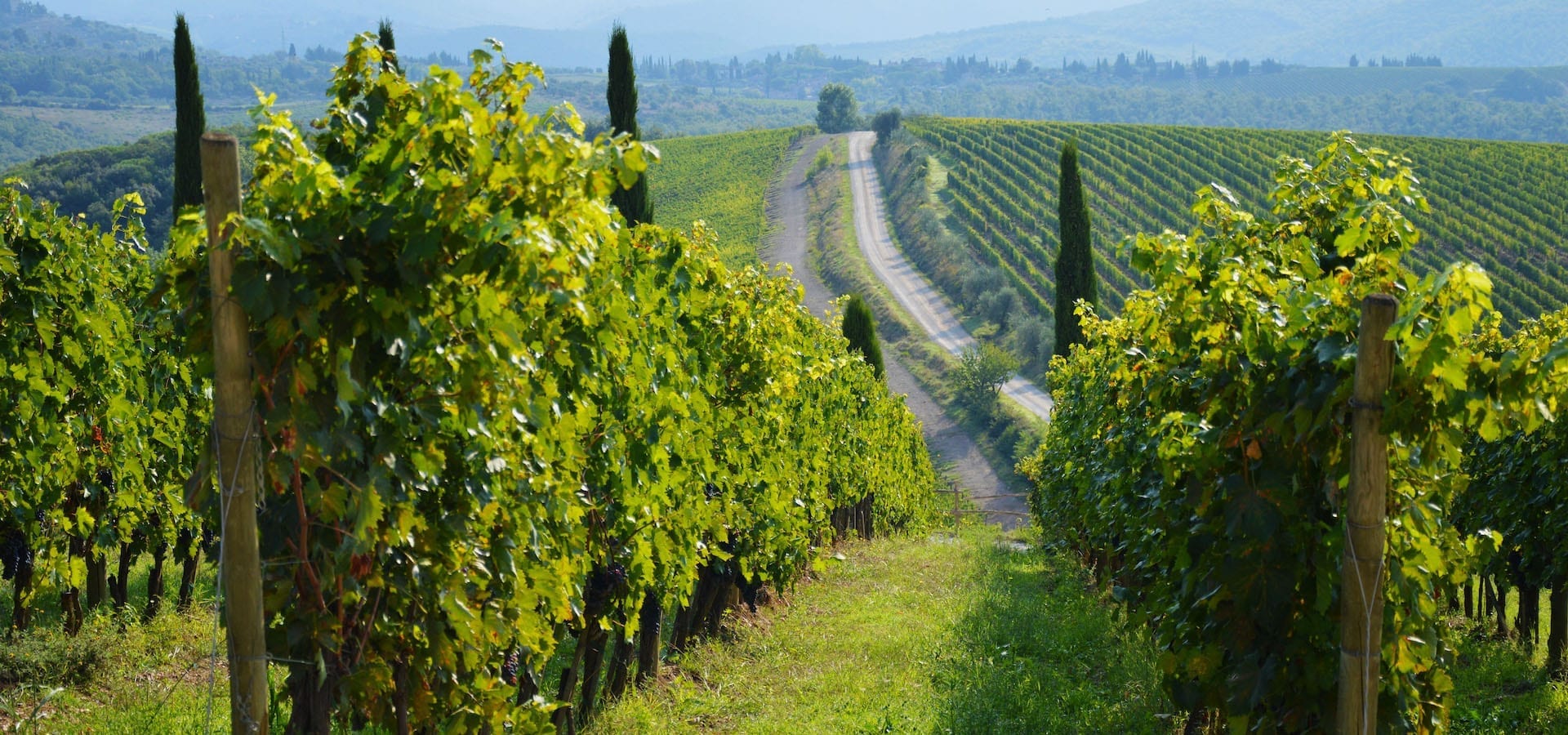 Chianti Classico Wine Tours
Dievole Grand Wine Tour
Our Dievole Grand Wine Tour gives you the opportunity to enjoy some of our most exclusive wines while you visit our facilities. Book now!
Price p.p.50

€

Pax.6
Duration1.5

h.
Book nowTours
Information
Guided tour of one of the most scenic vineyards on the estate and the cellar
Technical tasting in the exclusive Wine Club Room of the group's finest wines from Tuscany's top appellations: Chianti Classico DOCG Gran Selezione Vigna di Sessina; Brunello DOCG Riserva Podere Brizio and Brunello DOCG Riserva Poggio Landi; Bolgheri DOC Superiore Tenuta Le Colonne and Maestro di Cava, Bolgheri DOC Superiore Tenuta Meraviglia
Duration: approx. 90 minutes
Parking by the Enoteca
Meet 10 minutes before the start of the tour at Dievole's Enoteca
Available by reservation for 6 people max.
Daily at 11 am
Children up to 16 years go free
Partial disabled access
Pets not allowed in the cellar
We recommend having a Gourmet Picnic or a lunch at our Novecento restaurant to complete the experience (bookings:

[email protected]

)
Mandatory booking at least 24 hours before the start time
Cancellation policy: for refunds, we must receive the cancellation by email at least 72 hours before the start time
Dievole
Località Dievole 6, 53019 Castelnuovo Berardenga, Siena
Wine Shop Tel.: +39 0577 321026 Email: [email protected]
What you'll do on the Dievole Grand Wine Tour
The Dievole Grand Wine Tour is the best itinerary for you to discover our wine world: the tour orbits around a tasting of exclusive wines, a journey for the senses.
The timeless harmony of carefully preserved values, including nature, beauty, craftsmanship and tradition, is what makes Dievole stand out in the eyes of our visitors – the earliest documents regarding our estate go way back to 1090.
The equilibrium between humans, the climate and the land – with its hills, vineyards, olive trees, farmhouses and the intricate maze of gravel roads – is what makes this corner of Chianti Classico so unique. It is Dievole's duty to preserve its history and pass on this incredible heritage to future generations.
Our sommeliers will welcome you to the Dievole Grand Wine Tour in our cosy wine shop. Here you'll learn about our company philosophy, based on sustainability and respect for the terroir, and the complex facets of our group, which comprises wineries in world-famous Tuscan appellations: Chianti Classico, Montalcino and Bolgheri.
The tour continues with a visit to our "Fidelio" circular vineyard, which preserves the lifeblood of our group with all the company's clones and vines. At 450 metres above sea level, this is the highest point of our estate, affording breathtaking views over cascading vineyards, woodlands and olive groves from the rolling hills of Chianti Classico to the Chianti hills, UNESCO World Heritage site Crete Senesi and Monte Amiata. Here you will be introduced to our sustainable and respectful agronomic approach aimed at "improving and maintaining the balance between plant and environment in order to allow the vine to best represent and convey the terroir's identity" (Alberto Antonini, oenologist).
Under our cellar's elegant arches, you will learn more about our winemaking process in raw concrete vats, in complete harmony with the sustainability pursued in the vineyards, before visiting the barrel cellar, where our red wines and Campinovi white wine age.
The tour will come full circle in our refined Wine Club room, nestled in Dievole's historic cellars, for a unique wine tasting. You'll taste three of our top expressions from Tuscany's most renowned wine regions: Chianti Classico DOCG Gran Selezione Vigna di Sessina, Brunello di Montalcino DOCG Riserva Podere Brizio and Poggio Landi, Bolgheri DOC Superiore Tenuta Le Colonne and our new label from Tenuta Meraviglia, Maestro di Cava Bolgheri DOC Superiore. In order to exalt the flavours of our fine wines, we pair them with traditional dishes typical of our region.
This is a unique opportunity to taste exclusive wines in a setting of rare beauty you'll never forget.
Don't miss the opportunity to finish the Dievole Grand Tour with a Gourmet Picnic at Dievole or a lunch at our Novecento restaurant. The enthusiasm with which our chef Monika Filipinska revisits traditional dishes in an innovative style will delight your taste buds.
Other Chianti Classico Wine Tours
Wine tours in other Tuscany territories