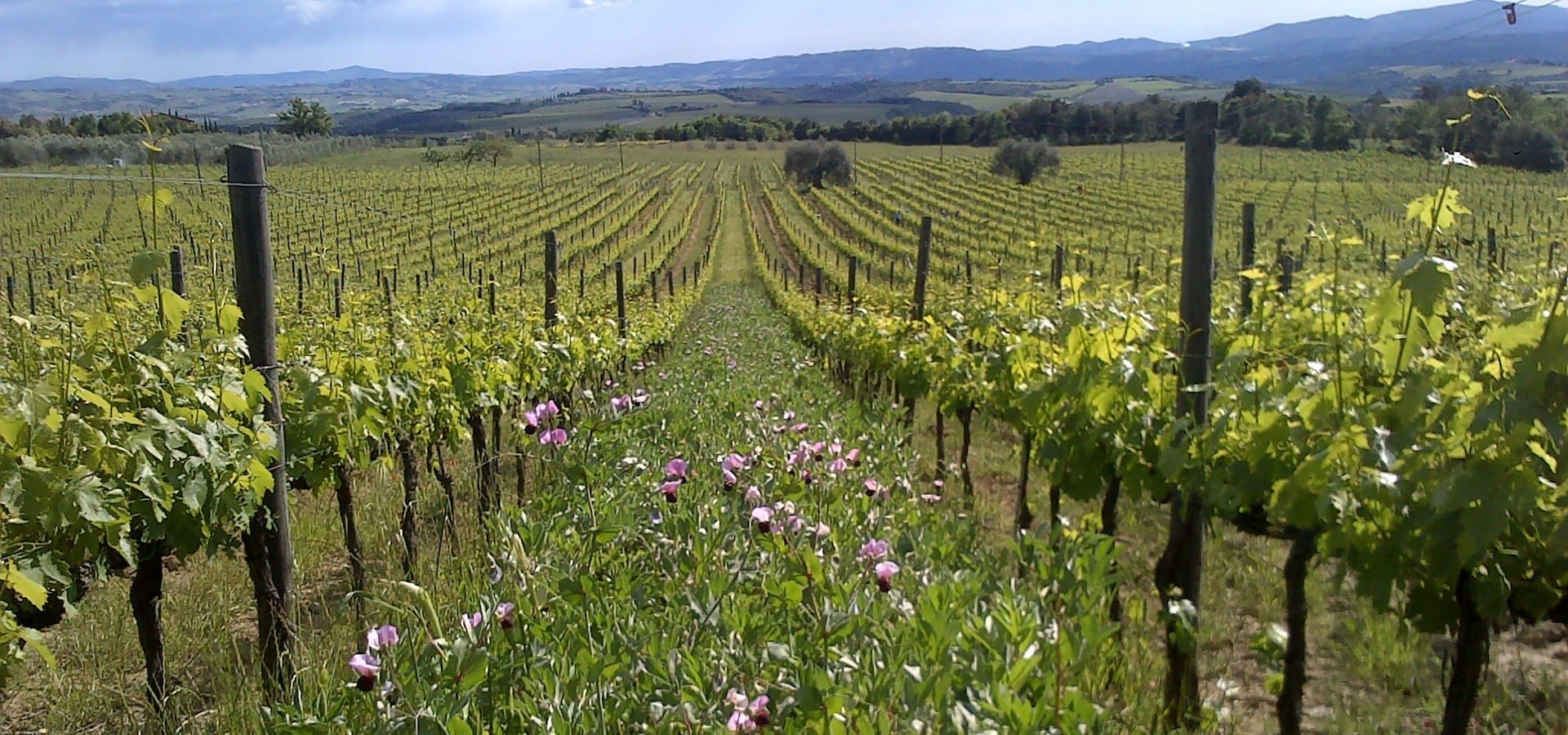 Montalcino Wine Tours
Podere Brizio Stylish Wine Tour
Podere Brizio Stylish Wine Tour: an unforgettable Brunello experience for those looking for a Montalcino wine tasting.
Price p.p.35

€

Pax.6
Duration1,5

h.
Book nowTours
What you'll do during the Podere Brizio Stylish Wine Tour
The Podere Brizio Stylish Wine Tour is perfect for those looking for a Montalcino wine tasting in a picturesque setting.
A tour for connoisseurs that fits perfectly with the ABFV (Alejandro Bulgheroni Family Vineyards) Italy project, to which Podere Brizio proudly belongs: a group of wineries in Chianti Classico (Dievole and Certosa di Pontignano), Montalcino (Podere Brizio and Poggio Landi) and Bolgheri (Tenuta Le Colonne and Tenuta Meraviglia). These wineries reflect some of the most important terroirs in the wine world, epitomizing Tuscany, which is world famous for the quality of its wines and unmistakable style.
On this Montalcino tour, you'll discover one of the most picturesque corners of the area, a unique land where vines enjoy a natural habitat resulting in top Italian winemaking: Brunello di Montalcino. Our estate is situated southwest of Montalcino on a hill that is home to our cellar and elegant farmhouse accommodation surrounded by olive groves and vineyards. The winery is southwest facing, looking towards the sea, which can be glimpsed in the distance on clear days from the windows in our tasting room. The coast can be discerned in the balanced savouriness of our wines.
Leave your car in the large parking lot by the Foresteria, in the shade of oak trees that stand tall and proud, shaped by the passage of time with their gnarled branches and trunks.
Our guide will welcome you in the herb garden, in front of the Foresteria di Podere Brizio, before beginning your Montalcino tour, escorting you around our vineyards and introducing you to our company philosophy: a world in which every grape is prized. As you tread the red terrain typical of the southwest of Montalcino, you'll understand why this earth is perfect for our vineyards as well as for the sustainable approach we have been furthering since 2013, which is why we gained organic certification in 2016.
The tour continues in the cellar, where you can continue appreciating our natural approach. You'll learn how our grapes are fermented with native yeast and without any chemical additives so as not to alter the natural flavour of the grapes, gathering the nuances of the land and the savouriness of the air with its coastal influences. You'll see how Podere Brizio wines are aged in large, untoasted French Allier oak barrels: a prudent choice aimed at maintaining the typical characteristics of the grapes without altering their savouriness and freshness in any way.
This fascinating tour ends in a private room to taste our Rosso di Montalcino DOC, Brunello di Montalcino DOCG and Brunello di Montalcino DOCG Riserva. Discover the refreshing embrace of our Rosso, the intensity and elegance of Brunello, and the class and energy of the Riserva, falling in love with these wines forever.
Information
Introduction to the group's production philosophy
Guided tour of the vineyards, fermentation room and barrel cellar
Technical tasting of the wines produced at Podere Brizio in our wine shop: Rosso di Montalcino DOC, Brunello di Montalcino DOCG, Brunello di Montalcino DOCG Riserva
Duration: approx. 90 minutes
Parking near the Foresteria
Meet 10 minutes before the start of the tour by the Foresteria's herb garden
Available by reservation for 6 people max.
Daily at 11.00 am
Children up to 16 years go free
Partial disabled access
Pets not allowed in the cellar
Mandatory booking at least 24 hours before the start time
Cancellation policy: for refunds, we must receive the cancellation by email at least 72 hours before the start time
Podere Brizio
Loc. Podere Brizio 67, 53024 Montalcino (SI)
Tel: +39 0577 041072 Email: [email protected]
Other Montalcino Wine Tours
Wine tours in other Tuscany territories