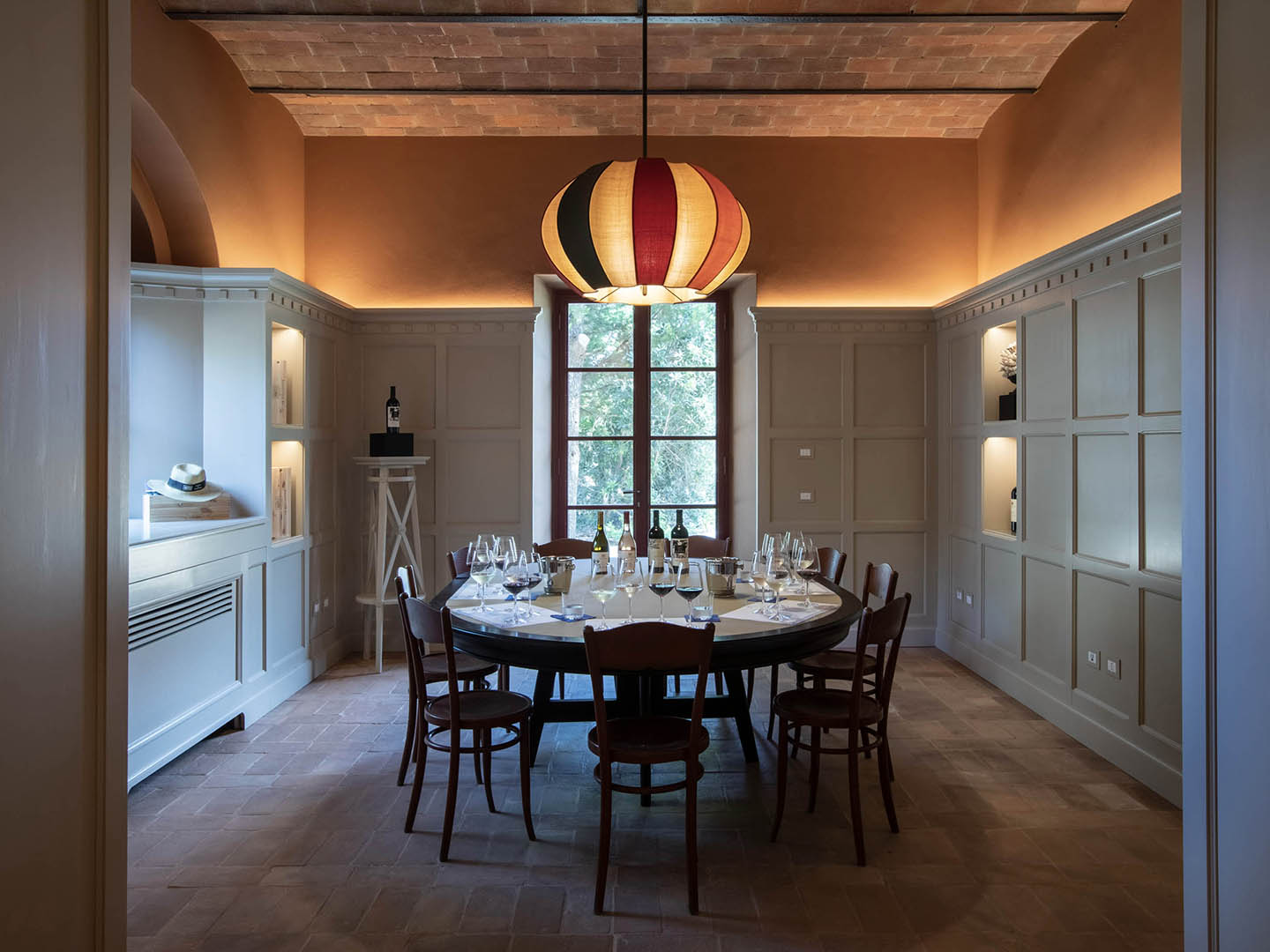 Bolgheri Wine Tours
Vertical Tasting at Tenuta Le Colonne
Price p.p.95

€

Pax.8
Duration2

h.
Book nowTours
DESCRIPTION OF THE ACTIVITY
Vertical tasting is one of the most complete activities to experience at Tenuta Le Colonne in the heart of Bolgheri.
A unique experience that begins with a visit to the vineyards and the cellar and then continues with the tasting of three vintages of Bolgheri Superiore Tenuta Le Colonne paired with a selection of local cold cuts and cheeses.
Vertical tasting is useful for understanding the changes in a wine over time and for appreciating the unique characteristics of each vintage: a journey through different vintages, each with its own challenges, character and evolution.
Information
Welcome at the Wine Shop and start of the guided tour with a walk in the vineyards adjacent to the Estate
Cooperage visit
Vertical tasting of three vintages of Bolgheri Superiore Tenuta Le Colonne accompanied by local cured meats and cheeses with local focaccia
Parking available near the wine shop
Mandatory booking at least 24 hours before the start time
Meet 10 minutes before the start of the tour at the Tenuta Le Colonne Enoteca
Children up to 16 years go free
Partial disabled access
Pets not allowed in the barrel cellar
Cancellation policy: Cancellation policy: refunds are not given except in special cases; instead, a voucher will be issued that can be used within one year
TENUTA LE COLONNE
Via Vecchia Aurelia 418, Località Donoratico – 57022 Castagneto Carducci (LI) ITALIA
Tel.:+39 0565 775246
Email: [email protected]
Other Bolgheri Wine Tours
Twice - monthly, Saturday morning

Wine tours in other Tuscany territories