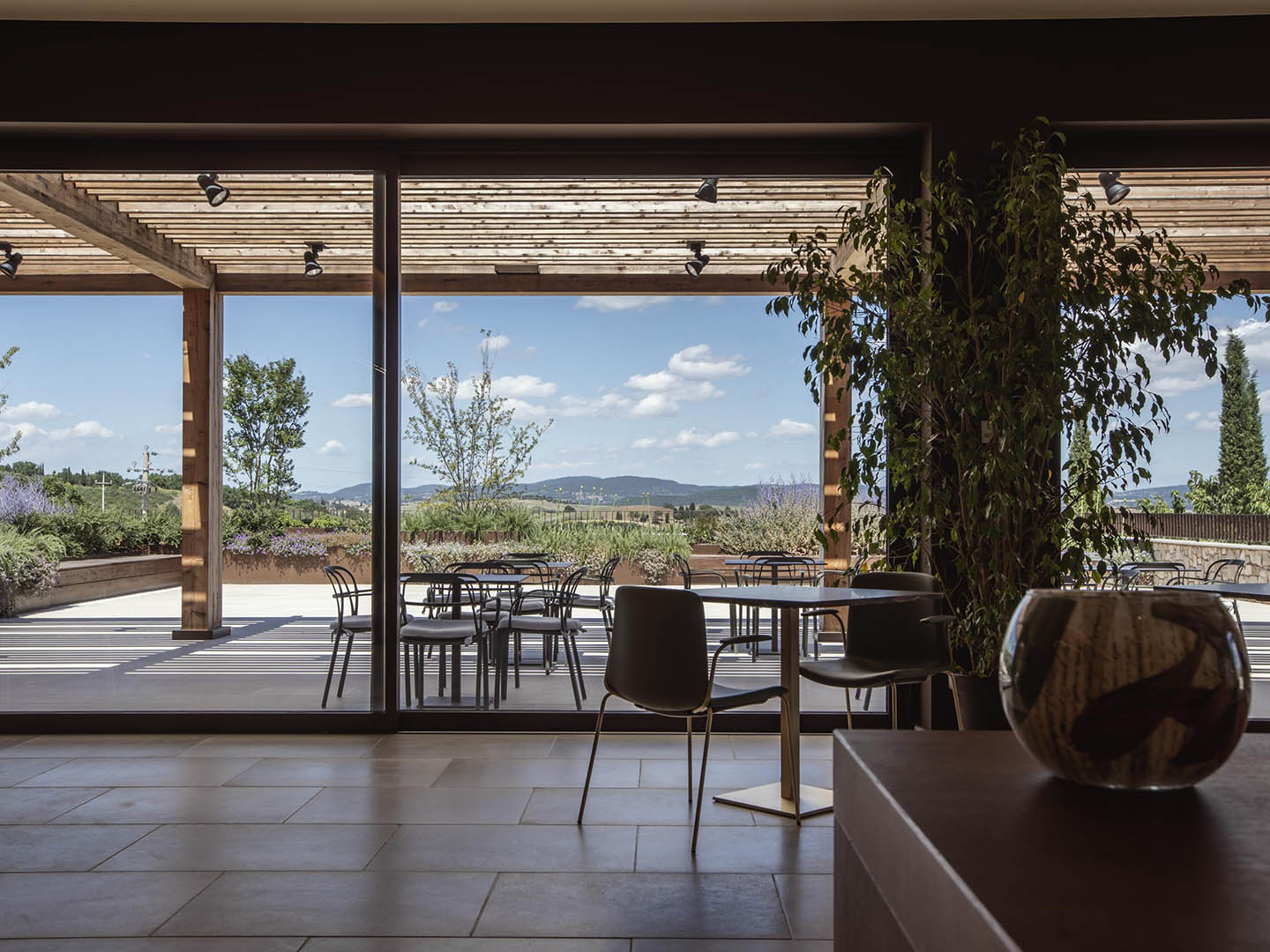 Montalcino Wine Tours
Vertical Tasting at Poggio Landi
Price p.p.110

€

Pax.8
Duration2

h.
Book nowTours
DESCRIPTION OF THE ACTIVITY
The Vertical Tasting is an in-depth experience to discover how a wine evolves over time. By tasting different vintages of a wine it is in fact possible to appreciate the different nuances that it develops over the years and perceive its distinctive characteristics.
The activity begins in the wine shop where a sommelier will introduce the history and philosophy of the company and will continue with a visit to the barrel cellar and the refining room.
Once the tour is over, the experience will continue on the panoramic terrace where the vertical tasting of three vintages of Riserva Brunello Poggio Landi will begin, accompanied by local cold cuts and cheeses.
The tasting starts from the most recent vintage in order to perceive the structure and complexity of the older vintages.
Information
Welcome at the Wine Shop and explanation of the surrounding area on the panoramic terrace
The visit continues inside the cellar to learn about the company's production philosophy
Tasting of three vintages of Riserva Brunello Poggio Landi accompanied by local cured meats and cheeses
Mandatory booking at least 24 hours before the start time
Parking is available at the wine shop
Meet 10 minutes before the start of the tour at the wine shop
Children up to 16 years go free
Partial disabled access
This activity is available in English and Italian
Pets not allowed in the barrel cellar
Cancellation policy: refunds are not given except in special cases; instead, a voucher will be issued that can be used within one year
POGGIO LANDI
Località Pod. Belvedere, SP71 Fraz. Torrenieri, 53024 Montalcino (SI)
Tel:+39 0577 042736
Email: [email protected]
Other Montalcino Wine Tours
Wine tours in other Tuscany territories